Who the Proceeds Support
The annual holiday fundraiser, presented by The Newburyport Five Cents Bank, is designed to raise funds for a worthy cause, and establish a fun holiday tradition for families and the general public. Businesses, individuals, student groups and families from the surrounding communities showcase their decorating talents in this 15-day holiday festival.
Proceeds benefit the Salisbury Beach Partnership's Fund to Bring Back the Historic Carousel. Learn more about the original 125-year old hand carved Coney Island, New York treasure, known to Salisbury visitors as The Broadway Flying Horses from 1914-1976, at www.MySalisburyBeach.com.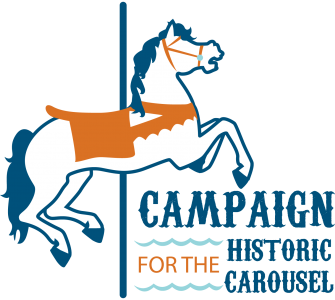 Salisbury Beach Partnership, Inc. exists to maintain and revitalize Salisbury Beach by developing programs and initiatives that provide cultural enrichment, strengthen the beach as a community asset, and preserve the beach's unique natural assets. During summer months, the Partnership presents festivals, outdoor concerts and weekly fireworks show free to the public.