About The Festival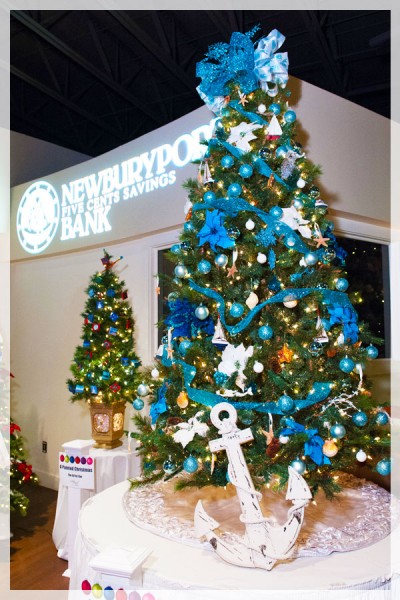 Holiday Fun for the Whole Family
Get ready for a forest of sparkling holiday trees and wreaths—fancily decorated with unique and fun themes, visits with Santa, Elsa and The Grinch, skating on Seaside Ice–our indoor rink, music and dance performances, a coastal arts and crafts show, lots of cool special events, a giant gingerbread house castle display, gift and sweet shop, and festival café. It's a 15-day holiday wonderland by the sea! The Sea Festival of Trees is located inside Blue Ocean Music Hall and the new Blue Ocean Event Center at 4 Oceanfront North on Salisbury Beach, and is easily accessible from Route 1, Interstates 495 and 95. Presented by The Newburyport Five Cents Savings Bank.
Proceeds benefit the Salisbury Beach Partnership's Fund to Bring Back the Historic Carousel. Learn more about the original 125-year old hand carved Coney Island, New York treasure, known to Salisbury visitors as The Broadway Flying Horses from 1914-1976, at www.MySalisburyBeach.com.
Click here for Festival Hours + Admission
Each Beautifully Decorated Tree Will Go Home with A Lucky Winner!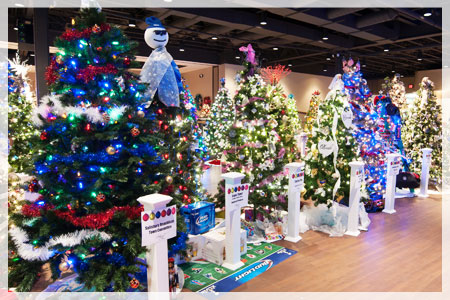 Tree raffle tickets will be sold at the Sea Festival of Trees. For only $5, ticket-buyers receive 25 chances to enter to win one or more trees–each one valued from $100 to $1,000! Each ticket-buyer is invited to place as many raffle tickets as they would like in the tree(s) of their choice. When the Festival closes, one lucky winner will be drawn for each tree. Proceeds from raffle ticket sales will be donated to Salisbury Beach Partnership's fund to bring back the historic carousel.
Be sure to check back frequently for our updated schedule of entertainment and special events.