Tree Raffle
Enter to Win the Trees of Your Choice!
$5 for 25 Raffle Tickets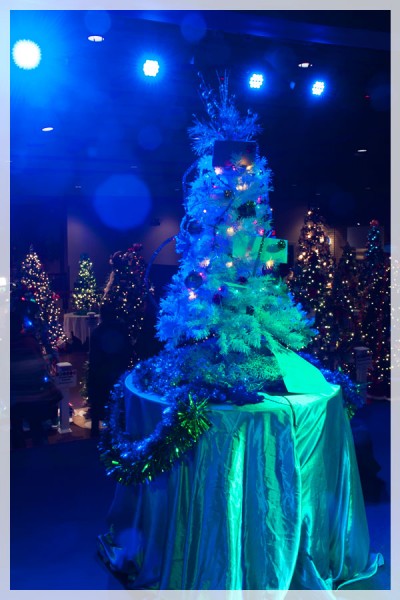 Raffle tickets are available for purchase at stations throughout the festival. Raffle ticket sales are CASH ONLY. Two on-site ATM machines are available.
Raffle ticket buyers will be asked to provide a name, street address, email address and phone number where they can be reached on Sunday evening, December 1, when the tree winners are drawn.
Here's how the tree raffle works:
• Each tree has a raffle ticket dispenser.
• Place one or more of your raffle ticket(s) in the dispenser of the tree you would like to win.
• Tree winners will be drawn after Sea Festival of Trees closes on Sunday, December 1.
• Winners will immediately be notified by phone and will have one hour to respond and confirm that they will accept the tree or a new tree winner is selected.
IMPORTANT! Provide a phone number where you can be reached on Sunday evening.
Tree Winner Pick-Up Information
If you are lucky enough to win a tree, the Sea Festival of Trees representative who phones will review tree pick up days and times. All trees must be picked up between 11AM and 7PM on Monday, December 2, at the Blue Ocean Event Center located at 4 Oceanfront North on Salisbury Beach.
Tree Removal Information:
Tree winners will need to remove their tree from its location on the premises with their own labor. Sea Festival of Trees DOES NOT provide labor to help with tree moving, disassembly or lifting.
Dollies for moving the trees will be available for use on a first-come, first-served basis. Dollies must be returned to the building after use.
Tree wrap – plastic wrap – will be available to wrap your tree if you choose to take your tree home fully assembled.
If you plan to disassemble your tree to protect ornaments, etc., please plan to bring boxes, tissue paper/bubble wrap/newspaper. The Festival DOES NOT have or supply any of these items.