Donate A Tree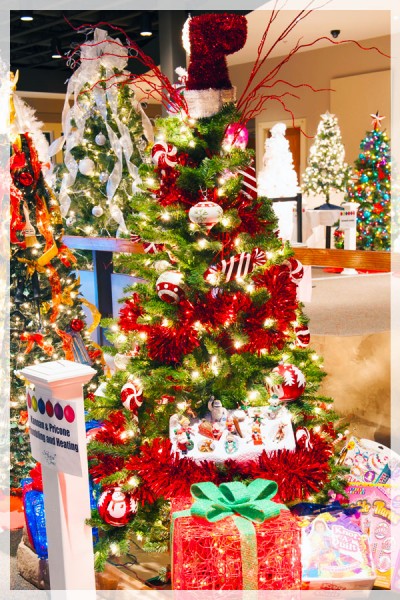 A tree is the perfect way to feature your business, whose name will be prominently displayed next to your holiday creation, in the Festival program book and on the event website. There is no fee to enter a tree. Your donation is the decorated tree that will be on display with a theme of your choosing, and go home with a lucky winner at the conclusion of the event. Festival attendees purchase raffle tickets and proceeds from the event are donated to local designated charities. What a wonderful way to show support for the community and gain marketing exposure for your business or organization.
Complete the form below to sign up today and start planning your holiday-themed tree!

Registration Form
Tree-Donor-Tips
Contact our Tree Donor Coordinator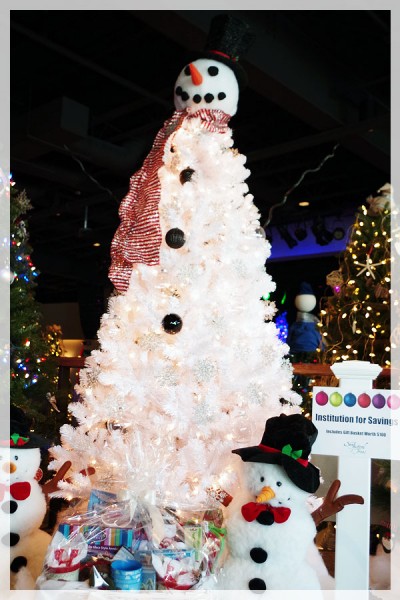 2018 Tree Donors
Thank you to these locals, businesses, and organizations who have signed up to donate a tree for this year's SeaFestival of Trees!
5-Elements Property Maintenance
92.5 the River Radio
ABLE HeART Studio
AJ Vinyl Time
Amesbury Chamber of Commerce & Industrial Foundation
Amesbury Jets Cheerleaders
Friends & Family of MaryAnn Amore
Anna Jaques Hospital
Arthur S. Page Insurance Agency
Atria Merrimack Place
Beach Rose RV Park
Berkshire Hathaway HomeServices Verani Realty
BLB Custom Building
Blue Ocean Event Center
Blue Ocean Music Hall
Boston North Properties
The Boys & Girls Club, Lower Merrimack Valley, Sponsored by Cristy's Pizza
Bright Horizons at Newburyport
Brown's Lobster Pound
By the Sea Unique Gifts
Capri Seaside Italian Grille
Captain's Corner
Carriage Hill Craft Metals
Cataldo Ambulance Service & Atlantic Ambulance Service
Central Catholic High School
Glenn Chickering
Chrislar Farm
Christmas By The Sea Shoppe
Coady's Towing Services & TJ Hauling
Coastal Connections, Inc.
Coastal Discoveries & Erica Lee II Charters
LeeAnn & Mike Condon
Mike Condon & Friends
Daneau, Smith & David Families
Dingo Creative
Dottie's Daughters
The Dragonfly Den Studio
Dryver Family
Firehouse Center for the Arts
Flowers by Marianne
Flukes & Finds
Ford Flower Co.
Francis T. Bresnahan School
Frisella Fine Art
Kevin & Mary Gallant
Joseph & Lynn George
Kathleen Gilday
Greater Newburyport Association of Realtors
Greater Newburyport Chamber of Commerce & Industry
Greater Newburyport Mothers & Families Club
Herdade's Mermaids
Housianitis Family
Institution for Savings
INTERLOCKS Salon & Spa
Doreen Jedrey
Joe's Playland
Kadee's Tumbleweed
Kami Land Design
Kannan & Pricone Plumbing & Heating
Kearney HVAC, Inc.
Kiwanis Club of Greater Amesbury
Marie Kostoulakos & Meredith Flynn
Leary's Fine Wines & Spirits and Otto's Pizza
Laffely Real Estate Associates, Inc.
Leap Year Publishing
Lena's Seafood
Linda's Alpha-Omega Salon
Lucky's Pizza
Lungstrong
Lynn's Vintage Flair
Mann Orchards
Mantra Massage Therapy
Martignetti Companies
Massachusetts Department of Children & Families
Sarah McLellan
The Merchant Family/ Blue Moose Realty
The Merrimack River Feline Rescue Society
Merrimack Valley Credit Union
Merrimack Valley Habitat for Humanity
Merrimack Valley Health Center
Merrimack Valley Magazine
Michael's Harborside
Mommy & Me Playgroup
Nabhan Family
NESC, Inc.
Newbury Elementary School, Sponsored by Inn Street Barber Shop
Newbury North Salon
Newburyport Five Cents Savings Bank
NH1 MotorPlex
Newburyport High School National Art Honor Society
North of Boston Cancer Resource & Tough Warrior Princesses
Northeast Independent Living Program
O'Neil Family, In Honor of Paula O'Neil
The Paddle Inn & Trina's Starlite Lounge
Pavlo Orthodontics
Pernod Ricard, ABSOLUT Elyx
Pine Grove School PTA
Play Ball
The Provident Bank
Pure Haven Independent Consultant Nicole DePeña
RB Entertainment
Residential Mortgage Services
RE/MAX On the River
Rolling Thunder NH-1
Ron Lynch Plumbing & Heating
Salisbury Beach Betterment Association
Salisbury Beach Partnership, Inc.
Salisbury Chamber of Commerce
Salisbury Discount House
Salisbury Department of Public Works, Sponsored by Weston & Sampson, Inc.
Salisbury Elementary PTA
Salisbury Elementary School, Sponsored by Wayne Capolupo
Salisbury Fire Department
Salisbury Girl Scout Troop 65442
Salisbury Hilton Senior Center
Salisbury Lions Club
Salisbury Police Department, Sponsored by Castagna Construction
Salisbury Public Library, Sponsored by Ellie DiPaolo of RE/MAX On the River
Salisbury Sports Pub & Bob Glendon
Sandpiper Perch Condominiums – Tom Patenaude Homes, Inc.
Town of Seabrook
Seacoast Fun & Friendly Women
Seacoast Labradors
Seacoast Orthopedics Associates
Seaglass Restaurant & Lounge
Service Dog Project, Inc.
Shaheen Bros., Inc.
Shaheen, Pallone & Associates, P.C.
Shaheen's Fun Park
Sharing Susan's Love
Shelley Fabrizio
South Port Marine Boat Sales
Denise Spampinato
SPS New England, Inc.
Samantha Stanton
Stepping Stones Family Services
Suchecki Chiropractic
Surfside Salisbury Beach
Swell Willey's Handmade Candy & Ice Cream
Three Generations of Sisters, In Memory of Maria Adamo
Lisa & Chris Tibak, In Memory of Linda Marcello Duhamel
Townsquare Media
Triton Adaptive Learning Center (TALC)
Triton Regional High School, Sponsored by State Representative James Kelcourse
U.S. Foods
Vynorius Companies
Wall's Ford
Webster First Federal Credit Union with Coastal Connections, Inc.
Whittier Regional Vocational Technical High School
Wicked Awesome Paint & Wallpaper
Wilder Construction
WS Game Company